The Creator of the Method
Fábio Aguiar is the author of the book Product Backlog Building - A practical guide for backlog creation and refinement for successful products.
He has more than two decades of professional experience in software development and, in recent years, has focused his efforts on product management practices, specializing in managing complex products in fast-growing global companies.
+info: https://fabiogr.com
Training Schedule
The Product Backlog Building training is a unique and intense 7-hour experience through hands-on sessions that will lead participants to experience in practice the development and refinement of an effective and collaborative Backlog through the Product Backlog Building (PBB), a process of construction of the Product Backlog that uses the PBB Canvas as a facilitation tool. Training provided by caroli.org.
All
Events
Trainings
Illustrations
Jose Samambaia Jr
Delivery Success Manager (DSM) at Zup Innovation
"It has been increasingly difficult to be delighted by an agile training. You just broke a long streak. Congratulations on the training and technique! It was a privilege and I feel grateful. JAH BLESS"
Leandro Araújo
Founder and CEO na Stone IT
"Product Backlog Building is the tool that was missing in the "utility belt" that every Agilist needs to have!"
Gilmar Furtado
Product Owner | Project management | Business Analyst | Agilist
"It was the best immersion for building a Backlog I have ever participated in. PBB is the next step after the discovery. Fábio Aguiar is so good at the subject that in the training he makes references to the Agile Mindset, role of the Product Owner, tells stories, breaks the ice and brings a lot of insights."
Carlos da Costa Neves Neto
Technology an Innovation Manager at Postalis
"PBB has helped me to better structure the concepts of agile methodologies. Some of these concepts started to make more sense, making me open my mind on how to use them and when to use one technique or another."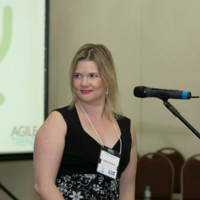 Victoria Thompson
Organizational Agility Consultant @Magalu | learning enthusiast | Strategy (People & Product & Process)
"I was lucky enough to meet PBB when I was Fábio co-worker, and the honor of having been empowered by him to lead his workshop. There are no good stories without context, and PBB proposes just that, to create an enabling environment for this larger story to be constructed and told in a collaborative way. If all this is not enough, in the end the magic of PBB still happens, when countless user stories emerge from the canvas that are perfectly aligned with the value proposition of the product being built. Forget this old-fashioned view that only the PO writes stories, PBB will open your minds to the world of collaboration - the product is the team responsibility!"
Karine Monteiro
Sr Systems Analyst, Lean Inception Facilitator, Scrum Master, ITIL
"Fábio, I took the PBB course and I really liked the method! You explain everything very well and give us all the attention we need to understand. Congratulations! Now let is roll up our sleeves to put it into practice at the company! Big hug and thank you"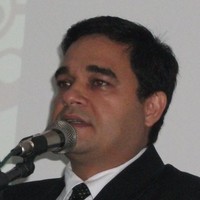 Marcelo Sá
Executive Director at Jambu Tecnologia
"The model is awesome. The practical approach consolidates understanding. After the course, we implemented it in the following week. Thank you very much Fábio Aguiar!!"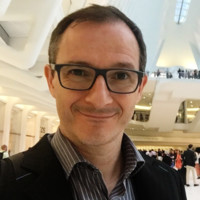 Adelson Smania
Project Delivery Manager na GFT
"I had already heard great comments about PBB and @Fábio Aguiar didactics. Now that I have had the opportunity to participate in the training my opinion is consolidated: the technique is fantastic - efficient and at the same time simple and easy to adopt. Highly recommended!"
Edson Sousa
Agile Master | PagSeguro UOL
"The workshop immersion is fantastic! Using PBB takes us on a journey of viewing and building the product backlog. It was always aligned with the value vision. In addition, it keeps us connected to the main needs and expectations from they users point of view. Congratulations Fábio Aguiar!!!"
Gildo Moura
Oracle Development Analyst | CSPO® | MGM 3.0® | CLF® | PBB
"Thanks Fabio! The training was excellent. In addition to the course, which in itself is very good, we were able to absorb a little of your experience with agility and learn valuable tips that will certainly help us in our careers!"